Home - Families - Barnes - Colvin - Crawford - Cummings - Furney - Goshorn - Hutchins - Lint - Noggle - Zerba

Cemeteries - Obituaries - Documents - MiscPics - Unknowns - CindisList - L.D.S. - RootsWeb - Find-A-Grave - FamilySearch


Updated 12.02.2011


[[ E-MAIL US ]]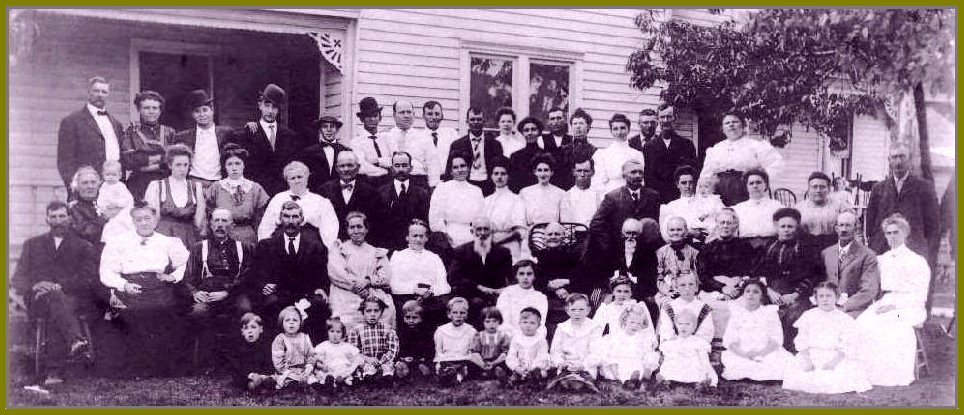 The 1908 Hughey Family Reunion ~ 206 Pleasant St ~ Fremont, Indiana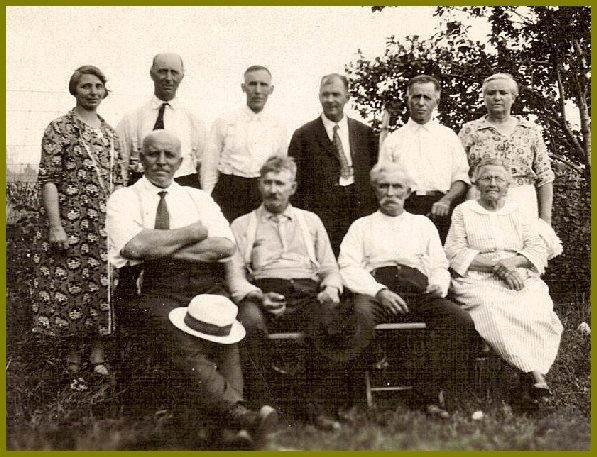 An Undated Hughey Family Reunion with Cousins
L to R Back Row...Clara Jackson / Clarence Cummings / Jim Zerba / William Hughey
Joseph Augustus "Gust" Hughey / Carrie Hutchins
Front Row...Mil Zerba / Amos Hughey / John Gilson Hughey / Nancy J. (Noggle) Hughey





THREE HUGHEY SISTERS
Daughters of James and Ann Marie (Drake) Hughey


(Left)
Maria J Hughey Born 1840 - Died 1919.
Maria married George Brown in 1866.
Their Children were Helen, Jasper Newton, Celia Brown & Chauncy


(center)
Margaret Ellen Hughey Born 1849 - Died (?).
Margaret married Lyman H. Noggle in 1867 and had 1 Child James H. Noggle


(Right)
Angeline Hughey Born 1838 - Died 1922.
Angeline married Daniel J. Hutchins in 1857.
Their 4 Children were Mahala, Frank, Carrie and Thomas Hutchins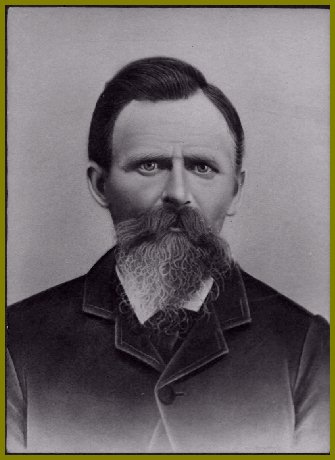 Stephen Fowler Hughey
Son of James and Ann Marie (Drake) Hughey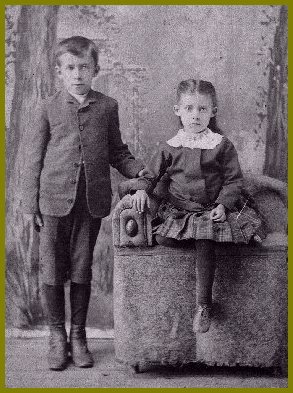 Fredrick and Margaret Edna Hughey
2 of Stephens 4 Children in 1885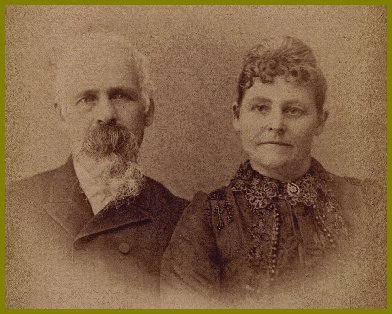 William and Elizabeth "Libby" Hughey
Stephen Fowlers Brother

Undated Tin-types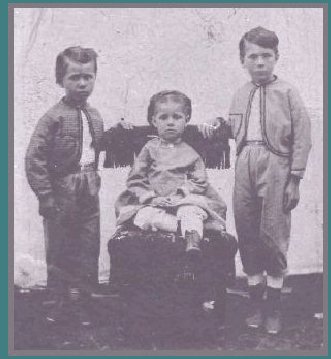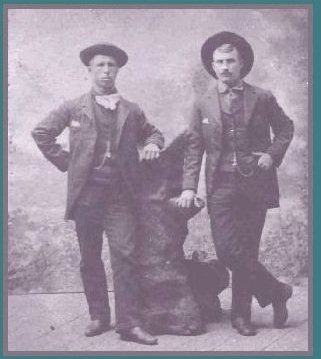 (Left) Joseph A. Hughey - Margaret Ellen Hughey and Edward Noggle
(Right) Joseph Augustus Hughey and Will Gates?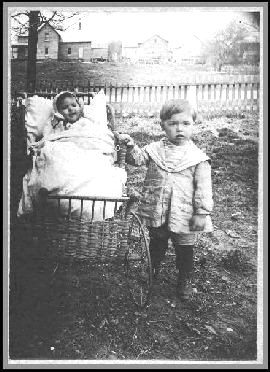 Gerald Marion Hughey and his
sister Gladys Mae abt 1908
2 Children of Joseph A. Hughey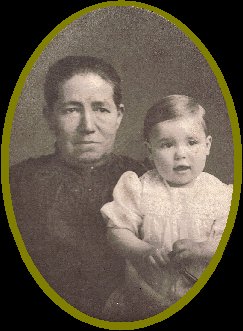 Gerald Marion and Mother Nancy Noggle Hughey abt 1904


Margaret Edna (Hughey) Sellers and Nancy (Noggle) Hughey
Out For A Ride.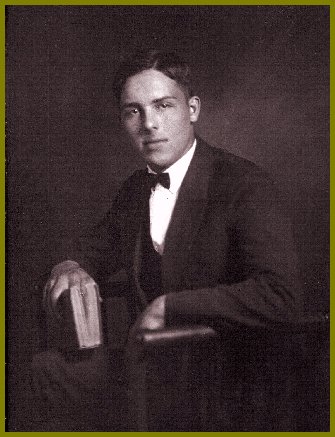 Gerald M. Hughey Graduated In 1922 From Quincy High School - Quincy, Michigan





Gerald Hugheys' Class Reunion Picture 1924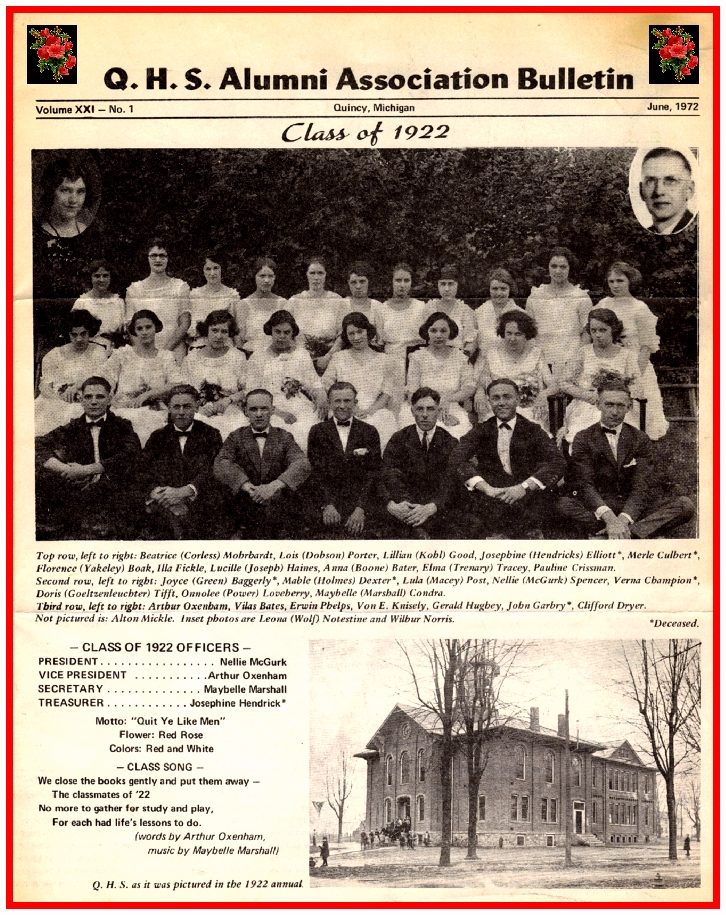 Gerald Hugheys' Golden Anniversary of the Class of 1922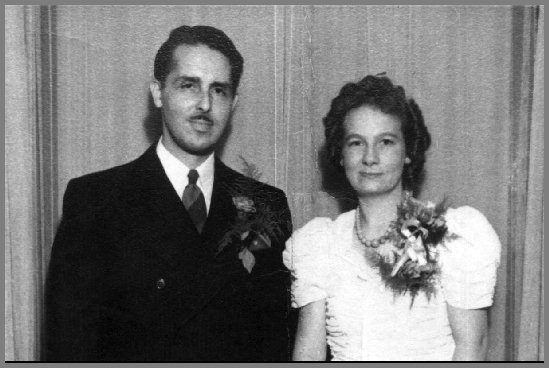 Gerald Marion and Alice Virginia (Harrison) Hughey 1941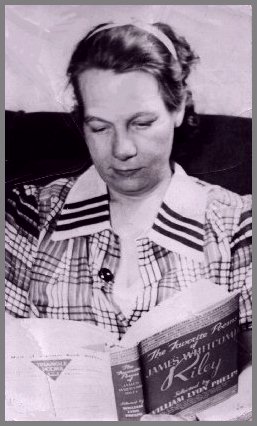 Mom With Her Book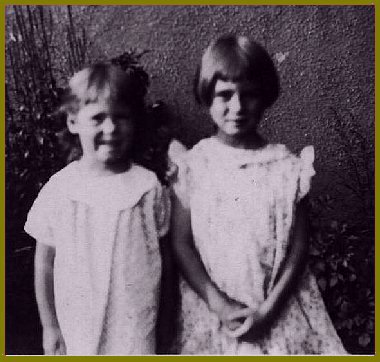 ~ Shirley Joan and Patricia Ann Hughey Abt 1935 ~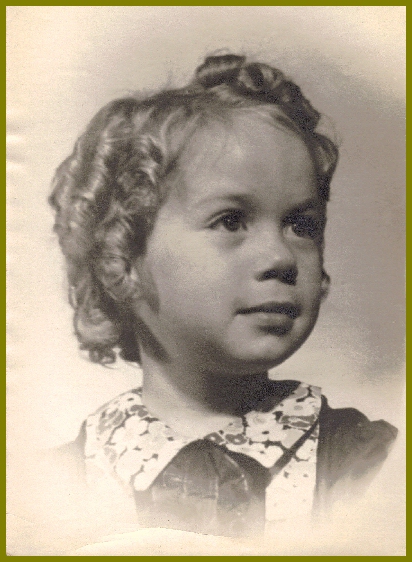 Joyce Marie Hughey about 1936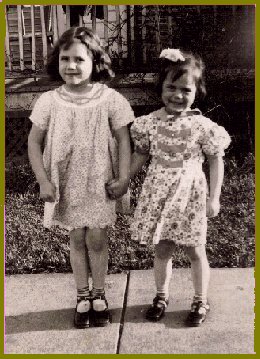 ~ Phyllis Thornburg and Joyce Hughey in 1937 ~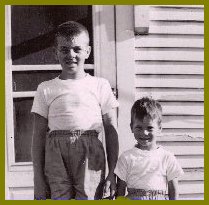 ~ Charles and Gary Hughey 1953 ~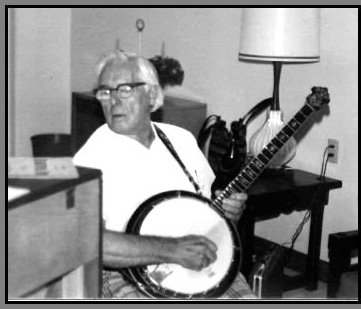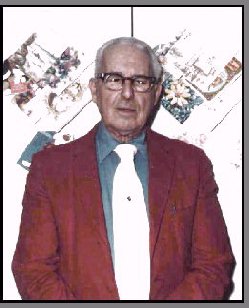 Gerald Marion Hughey with his Banjo and here in his Sunday Duds!
Dad Played The Banjo, Guitar, Ukelele and Piano and was a founder
of the GREYTOPS music group in Mishawaka, Indiana.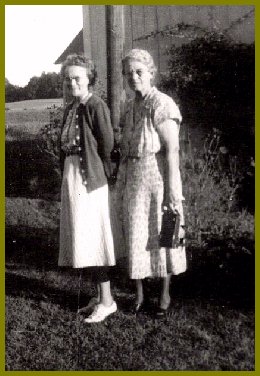 Nina and Flossie September 11, 1950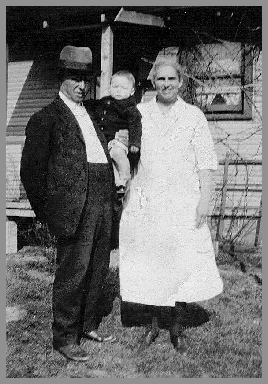 Joseph and Flossie Hughey
with Patsy Hughey at 2585 W. 6th St.
in Mishawaka, Indiana April 1930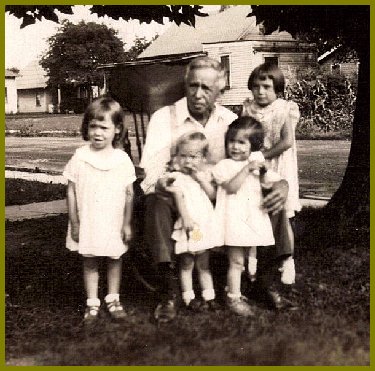 JOSEPH AUGUSTUS HUGHEY
with his granddaughters taken early in 1935 before
Shirley and Patricia died from Diptheria.
L to R

Shirley Joan Hughey
11/02/1931 - 11/15/1935

Joyce Marie Hughey
10/5/1933

Phyllis Thornburg
11/7/1933

Patricia Ann Hughey
3/22/1929 - 11/14/1935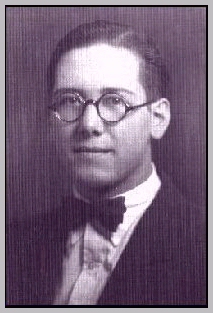 Clarence Fredrick Hughey
Graduation Day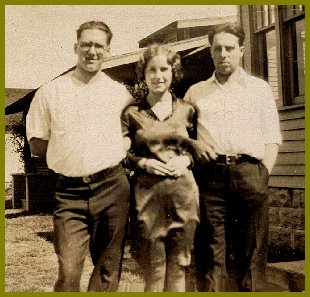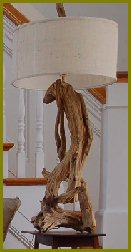 L to R...Clarence Fredrick Hughey and his wife
Della Spencer with his Brother Gerald Marion Hughey in 1929.
Clarence and Della created a big business making items such as lamps, Coffee Tables, Etc. from Driftwood in Miami Florida during the 1950s and 60s.

They had 1 Child Virginia Lee Hughey.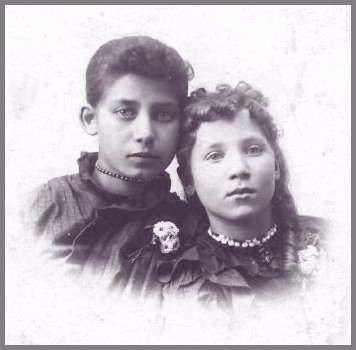 Margret (Maggie) Hughey
and her friend Ada Lautzenheiser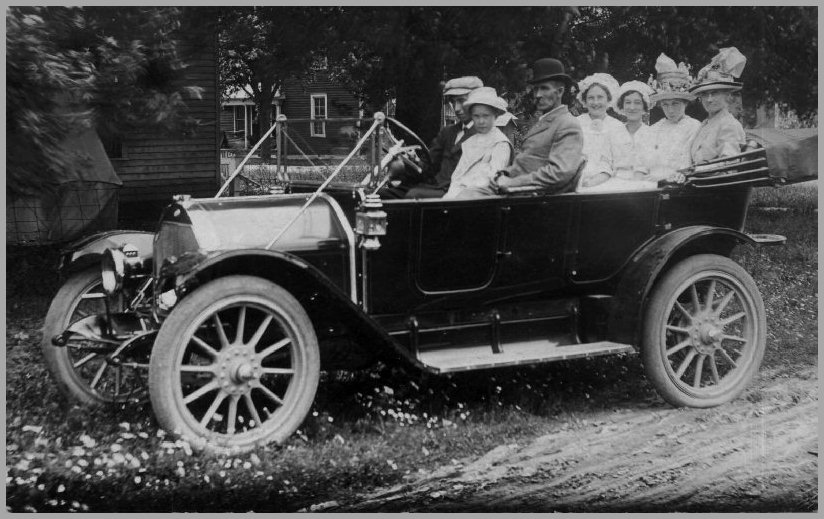 Sherman Augustus Hughey and Family in Napoleon Ohio abt 1900
Can anyone identify this car?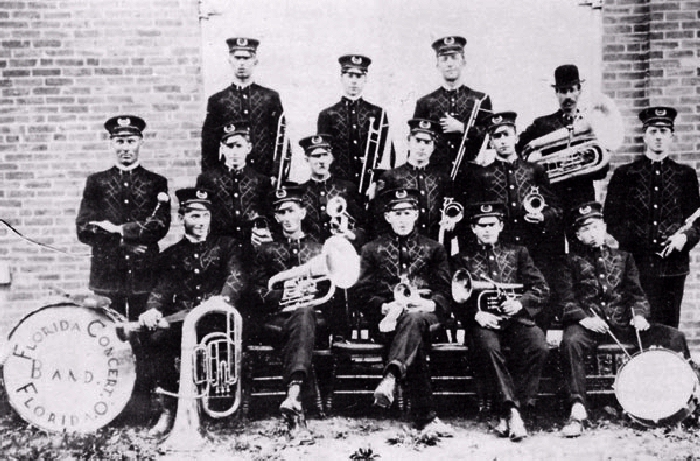 Florida Concert Band, Florida, Ohio at Holgate, Ohio May 30, 1911 (City Building) Seated L to R - Roy Cummins, Frank Owens, George Faeth, Blair Andrews and George King. *Middle row L to R - William Hess, Allen Gessner, Sherm Hughey, Lawrence Cummins (Leader), Charles Scofield, Carl Cummins. *Top row L to R Mike Yorges, Clarence Cummins, Frank Scofield and Mr. Heilman. The band was organized in 1910 and continued together about five years. All are deceased except Clarence Cummins at this writing March 1978.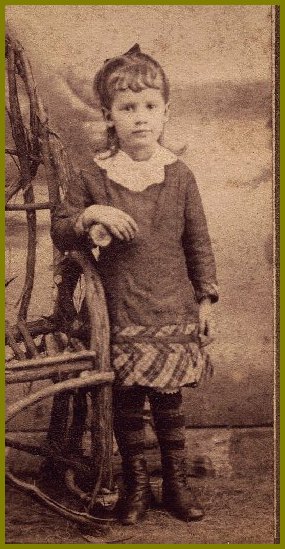 Grace Hughey
Sherman A. Hugheys' Daughter
Married William E. Hurd in 1899


Thanks to David Bickford for this Picture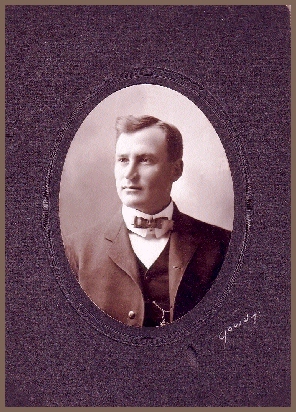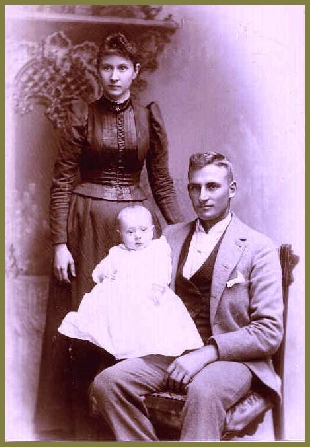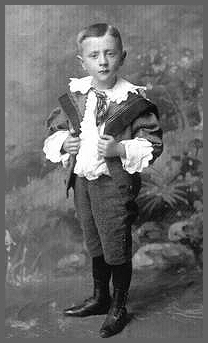 James Ulysses and Alice Belle (Bickford) Hughey with son Earl B.

James was a famous baseball player and later owned and operated the
Hugheys' Store in Branch County Michigan...See Pic Below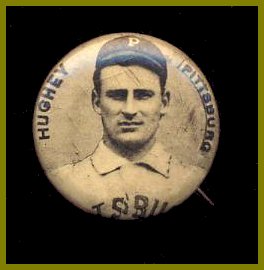 Coldwater Jim Hughey
Note..See Coldwater Jims' Stats at Baseball Reference.com
or Visit the Society of American Baseball Research SABR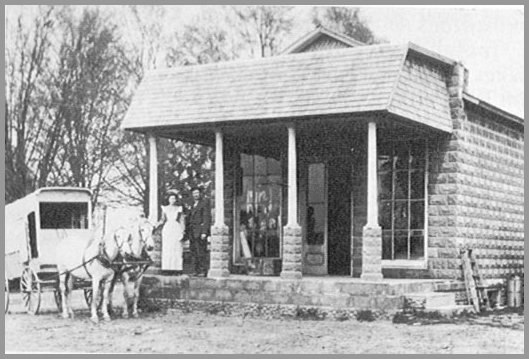 James Ulysses and Alice Belle Hughey are shown on the porch of
Hughey's Store Located At South Fremont and Central Roads in
Algansee Twp. Branch County Michigan...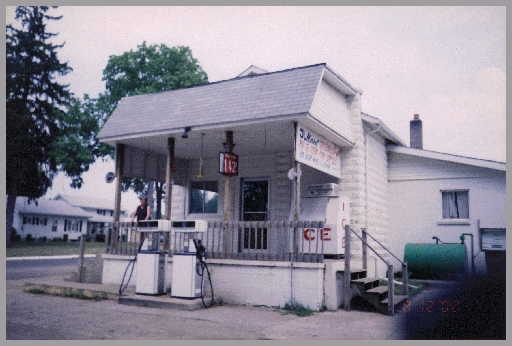 JL Market - The store as it was in 2004...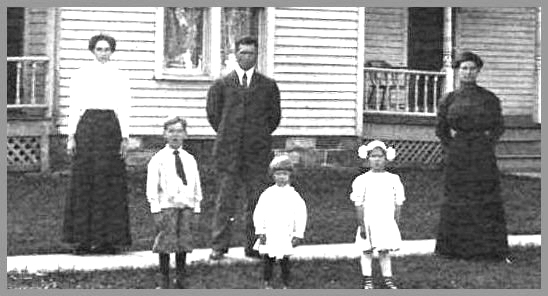 Flossie (Cummings) Hughey - Joseph A. Hughey - Margaret Ellen Hughey
Gerald M. Hughey - Alice (?)- Margaret Louise Hughey
At 206 Pleasant St. Fremont-Indiana about 1910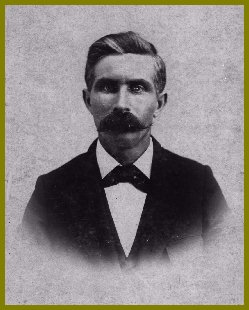 John Gilson Hughey abt 1858
Father-Joseph Hughey Mother-Rosanah Bromley
Married Amy C. Rhinesmith in California Twp. 08 March 1880...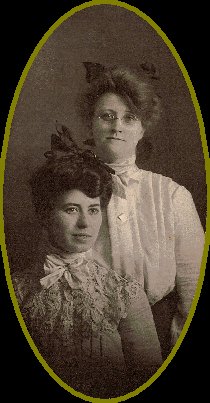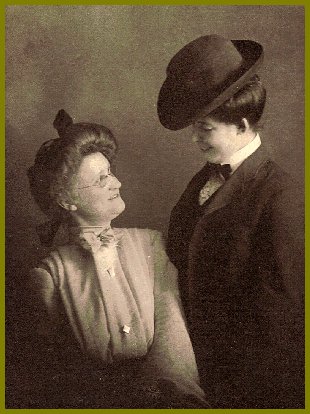 Margaret Edna Hughey and Friend Beulah Walker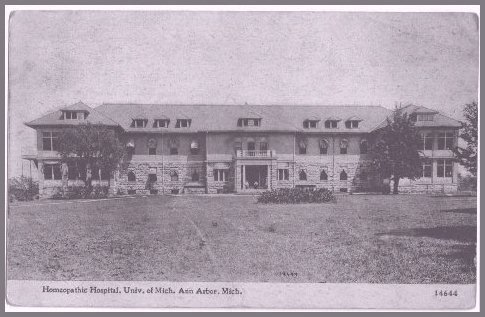 A Postcard of The Homeopathic Hospital, University of Michigan in
Ann Arbor, Michigan - From My Grandfather To My Grandmother


When Was The Last Time YOU Saw A One Cent Post Card...


Thank You for Visiting. Your Comments, Corrections and Suggestions Are Welcome...

[ Back To Top ]